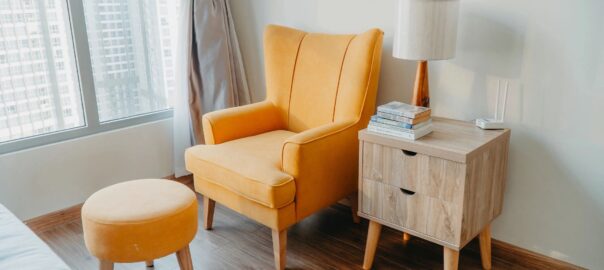 Secure your place quick and easily today
Secure your place TODAY
Thank you for your interest in the property.   To proceed, we will need your full name, contact number and email address.  Please send this to 07841472951.
We will add you to our system and send you the ONLINE application form.  The invite will come from COHO.
You will need to pay a holding deposit of 1 weeks rent to the details in the link below. This fee is not an extra payment. It comes from your final balance due on completion.
You should reference your deposit with the reference given by your agent or within the COHO application process.
The Holding fee holds and secures the room/ property for you whilst you complete the application and referencing process.  If you do not pay the holding fee, we cannot stop another applicant from taking this place.
You will need to fill in an online application and upload the relevant ids that are required.
You will be invited to CANOPY
Look out for an invite from canopy to complete your reference.
Please find the link below on advice on how to set up your canopy rent passport.
Canopy | Renters | We're revolutionising renting
Please ensure you don't delay the process and make sure you upload all the information required.
Withholding information will result in delays and will risk the termination of your application.
Below is a summary of items you should get ready for your application
Passport
Visa
Bank statement
Proof of address
Share code- Right to rent
Employment details
Income details
University CAS letter
Guarantor info – if needed
Proof of student status and id
Current or previous landlords
The last 3 years of addresses
Any questions , please do not hesitate to contact your agent
Things to consider ….
All tenancies start with a 6 month contract.
Properties are available for longer term after a satisfactory starter tenancy.
Regular property visits are carried out to ensure all is well within the tenancy.
All maintenance issues should be reported straight away through our APP.
Waste management policy must be followed.  All tenants are responsible for the waste at the property.
Tenants are responsible for keeping the property in a good clean order and address basic repairs and responsibilities.
Zero tolerance to anti social behavior.  Breaching this will risk termination of the contract and you will be asked to leave.
Holding deposit ..
Should we not proceed with this application after you have submitted all the information required.  We will refund you your application fee in full.
Should we approve the application and you change your mind or do not proceed , you will lose your application fee.
Should you provide false or fraudulent information, you will be at risk of losing your application fee.
Should you delay providing the relevant information over 10 days , you will lose your application fee.
9/10 applications proceed in full and – we estimate the confirmation and signing of contracts , takes place within 10 working days . A little longer in peak season .
Once successful ….
You will be invited to our tenant portal to review and sign your documents.  We will set up your account you will receive a notification during the process.
Review and sign all contracts ,
You will automatically receive all these in an email once complete.
You will pay the remainder of the move in fees due .   This is the rent and deposit less 1 weeks rent already paid on application.
You pay this to the details below.
Rooms to Let NE Ltd
sort code  50-00-00
Acc no.  29933277
The  deposit is held in DPS and the certificate will be in your tenant account for you to view online.
You will need to organise your change of address and set up utilities
We will then invite you to Rooms to Let North East – tenant Perks Scheme for you to get discounts on top brands whilst you stay with us.
Welcome to ROOMS TO LET North East
We hope you enjoy your stay….
Rooms to Let North East is a house share specialist agency – we provide many homes to working professionals, students, contractors and health care workers in the North East. Areas, Newcastle, Durham, Sunderland, Washington and Darlington.
We help each individual find the perfect room. Sharing homes with like minded people.
Many properties have made snappy 360 tours – you can view online – reducing the stress of searching for the perfect place
We have a friendly team – property manager, cleaners, maintenance and fire safety
All bills included – meaning one easy payment per month
Low deposits – Low move in costs
Free complimentary Wifi
House chat APP- Communicate easily with your housemates and keep updated
Join our app to keep a check on your tenancy and track your payments. Join our rewards scheme . Live in affordable, safe, secure accommodation. We are Safe Agent accredited !