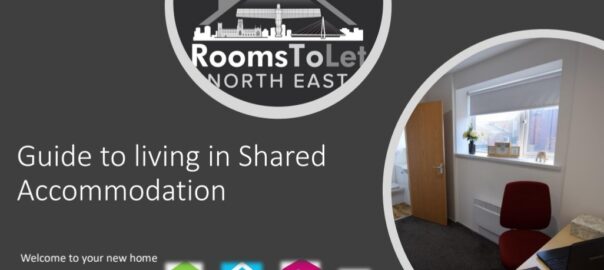 Guide to Living in Shared Accommodation
Did you read the guide when you signed your agreements ?
Packed full of load of useful guides and information.
You can access this in the  App at any time during the tenancy .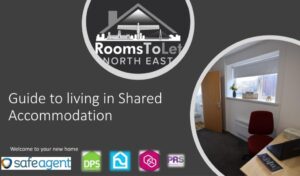 Rooms to let North East is a house share specialist agency, we provide many homes to working professionals, students, contractors and health care workers in the North East. Areas, Newcastle, Durham, Sunderland, Washington and Darlington.
We help each individual find the perfect room. Sharing homes with like minded people.
Many properties have made snappy 360 tours, you can view online, reducing the stress of searching for the perfect place
We have a friendly team, property manager, cleaners, maintenance and fire safety
All bills included, meaning one easy payment per month
Low deposits, Low move in costs
Free complimentary Wifi
House chat app- Communicate easily with your housemates and keep updated
Join our app to keep a check on your tenancy and track your payments. Join our rewards scheme . Live in affordable, safe, secure accommodation. We are Safe Agent accredited !
We also provide apartments, studios and long term family homes in the North East for the next stage of stage of living ..